Folk music that originates in traditional popular culture or that is written in such a style. Folk music is typically of unknown authorship and is transmitted orally from generation to generation.
For UnCommon Rajasthani Fusion Music Band / Rajasthani Langa Folk Music Group Only / Rajasthani Folk Musician ( Singer ) And Rajasthani Folk Dance Group Combo (Music and Dance Concept) / Renowned Rajasthani Music Group Booking Call +91-9782364323
✪ RAJASTHAN GOVT RECOGNIZED & AWARDEE, ✪ PARTICIPATION IN BIHAR GOVT, (RAJGIR MAHOTSAV) ✪ ODISHA GOVT , RAJASTHANI MUSIC GROUP/BAND & Rajasthani Folk Music Artists | Rajasthani Folk Singers – Langa Singers Party & Musicians | Rajasthani Folk Dancer as ✤ Kalbelia ✤ Chari ✤ Bhavai ✤ Gramin Bhawai ✤ Terah Taali ✤ Mouth Fire ✤ Gair Dance ✤ Ghoomar ✤ Kachhi Ghodi Dance ✤ Kathputli (Puppet) ✤ Mayur/Mor ✤ Charkula ✤ Chakra Dance from Vrindavan, Braj, Mathura (FOLK DANCE OF UTTAR PRADESH) . Specialize in Rajasthani Folk Art (Music & Dance). For More Just Drop a line to Us.
Alankar Folk Musical Group Includes Lead Folk Singer On harmonium, Chorus Folk Singer, Khartal, Sarangi, Morchung, Bhapang, Tabla, Dholak, Sapera Pungi, Female Kalbelia Dancers, Female Bhavai Dancers, Female Ghoomar Dancers , Female Chari Dancers, Male Gramin Bhawai Dancer Etc.
"Dance is the hidden language of the soul" ― Martha Graham
Rajasthani Folk Dance & Tribal Music
The People of Rajasthan live life to the hilt. After hard work in the harsh desert sun and the rocky terrain whenever they take time off they let themselves go in gay abandon. There is dancing, singing, drama, devotional music and puppet shows and other community festivities which transform the hardworking Rajasthani into a fun-loving and carefree individual. Each region has its own folk entertainment, the dance styles differ as do the songs. Interestingly enough, even the musical instruments are different. Of considerable significance are the devotional songs and the communities who render these songs. Professional performers like the Bhaats, Dholis, Mirasis, Nats, Bhopas and Bhands are omnipresent across the state. They are patronized by the villagers who participate actively in the shows put up by these travelling entertainers. Some of the better known forms of entertainment are:
Professional singers still sing the haunting ballads of Moomal Mahendra, Dhola-Maru and other legendary lovers and heroes. List of Langa singers and performers also includes the Mirasis and Jogis of Mewat, Manganiyars and Langas, Kanjars, Banjaras and Dholies. Performances like the Kuchamani Khayal, Maach, Tamasha, Rammat, Nautanki and Raasleela are no less popular. The musical instruments of Rajasthan are simple but quite unusual. Handcrafted by the musicians themselves they are rather unique and include instruments like the Morchang, Naad, Sarangi, Kamayacha, Ravanhatta, Algoja, Khartal, Pungi, Bankia and There are dozens of other instruments which are exclusive to Rajasthan only.
Rajasthani Folk Music ( RajVilas Hotel )
Rajasthani Folk Musician / Langa Party
Langa Party Event @ RamBagh Palace ( Wedding)
Rajasthani Kalbelia @ Fairmont ( Toyota Event)
Rajasthani Chari @ Fairmont ( Toyota Event)
Rajasthani Gramin Bhavai @ Mela Event
We have 200+ Team of artiste which includes – ✤ Rajasthani Folk Dancers – ✤ Kalbelia Dancers – ✤ Gramin Bhavai Dancers – ✤ Punjabi Giddha Dancers ✤ Mayur (Mor) Dancers ✤ (Raslila Dance Phoolon Ki Holi) ✤ Charkula Dance  ✤ Chakra Dance Group ✤ Bollywood Dance Troupe ✤ Bhangra Dance Troupe ✤ Dandiya Dance Troupe ✤ Gujarati Garba Dancers Troupes.
Alankar Musical Group (AMG) have performed vibrantly in Jaipur, Jodhpur, Udaipur, Kota, Bikaner, Ajmer, Puskar, Alwar, New Delhi NCR, Gurgaon, Chandigarh, Indore, Bhopal, Bilaspur, Patna, Raipur, Mumbai, Pune, Ahmedabad, Gandhinagar, Vadodara, Hyderabad, Visakhapatnam, Chennai, Bangalore, Kolkata, Siliguri, Guwahati, and Rural Cities of India and in Abroad Cities Dubai, Qatar, Riyadh, UAE, Oman, South Africa, London, Sydney (Australia), New York, Washington,Germany Etc. Especially our Rajasthani Folk Dance Troupe & Langa Manganiyar Singers Group have given Many successful shows in many Corporate – Private – Wedding Events.
Need A Customized Rajasthani Folk Music Group For Your Event ?
Book Now !!! Rajasthani Dance Group For Wedding, Rajasthan Folk Dance Troupe, Rajasthani Folk Dancers, Famous Folk Dancers, Sufi Folk Singers, Rajasthani Langa Party, Rajasthani Artist Event Management, Rajasthan Folk Artists Group, Rajasthani Folk Music Group, Popular Rajasthani Folk Dances, Folk Dance Event Organizers, Rajasthani Folk Dances, Rajasthani Folk Event Artists, Folk Event Organizer, Rajasthani Event Groups, Rajasthani Event Troupes, Indian Tribal Dance Groups, Folk Dance Artists, Folk Artist Provider Company, Rajasthani Event Organiser Event Company in Jaipur, Sapera Dance group, Hire Snake Charmer Dance, Rajasthani Mahila Sangeet, Top Rated Rajasthani Band, Rajasthani Dance Organizer, Rajasthani Folk Music & Dance, Folk Music of Rajasthan, Banjara Dance Services, Rajasthan Traditional Dance Groups, Rajasthani Folk Dancer Groups in Delhi, Gurgaon, Noida, NCR, Rajasthani Theme Setup, Hire Marwadi Dance Program, Rajputi Dance group, Marwadi Music Group, Indian Folk Dance Videos, Gypsy Folk Dance Group, Rajasthani Tribal Dance Troupes, Marwadi Lok Nritya Kalakar, Kobra Gypsy Dance Group For Royal Wedding Events, Celebrity Rajasthani Singers, Rajasthani Folk Singers, Awardee Rajasthani Music Group, Rajasthani Folk Band For Dance & Music, Best Rajasthani Folk Dancer, Rajasthani Folk Art of Jaipur, RAJASTHAN. Call us and fix your event.
Summary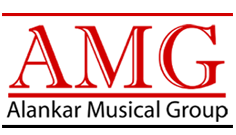 Service Type
Dance Group/Troupe For Wedding & Corporate Event
Provider Name
Alankar Musical Group
,
Jaipur
,
Rajasthan
,
Jaipur
-
302019
,
Telephone No.+91- 9649494982
Area
Description
Exploring Folk Group and Dance in Jaipur, Delhi NCR, Dubai, UAE, Germany, Anywhere Globally.