FOLK MUSIC THAT ORIGINATES IN TRADITIONAL POPULAR CULTURE OR THAT IS WRITTEN IN SUCH A STYLE. FOLK MUSIC IS TYPICALLY OF UNKNOWN AUTHORSHIP AND IS TRANSMITTED ORALLY FROM GENERATION TO GENERATION.
✪ RAJASTHAN GOVT RECOGNIZED & AWARDEE, ✪ PARTICIPATION IN BIHAR GOVT, (RAJGIR MAHOTSAV) ✪ ODISHA GOVT CULTURAL EVENTS
Rajasthani Music Group / Band with 100+ Rajasthani Folk Artists | Rajasthani Folk Singers - Langa Singers Party & Musicians | Rajasthani Folk Dancer as ✤ Kalbelia ✤ Chari ✤ Bhavai ✤ Gramin Bhawai ✤ Terah Taali ✤ Mouth Fire ✤ Gair Dance ✤ Ghoomar ✤ Kachhi Ghodi Dance ✤ Kathputli (Puppet) ✤ Mayur/Mor ✤ Charkula ✤ Chakra Dance from Vrindavan, Braj, Mathura (Folk Dance of Uttar Pradesh) . Specialize in Rajasthani Folk Art (Music & Dance). For More Just Drop a line to Us.
Alankar Folk Musical Group Includes Lead Folk Singer On harmonium, Chorus Folk Singer, Khartal, Sarangi, Morchung, Bhapang, Tabla, Dholak, Sapera Pungi, Female Kalbelia Dancers, Female Bhavai Dancers, Female Ghoomar Dancers , Female Chari Dancers, Male Gramin Bhawai Dancer Etc.
Rajasthani Folk Dance & Rajasthani Tribal Music
The People of Rajasthan live life to the hilt. After hard work in the harsh desert sun and the rocky terrain whenever they take time off they let
Folk Music Group Show @ RamBagh Palace ( Wedding)
Rajasthani Folk Music Group / Folk Music Show
Need A Customized Rajasthani Folk Music Group For Your Event ?
Rajasthani Folk Music ( RajVilas Hotel )
Rajasthani Gramin Bhavai @ Mela Event
Rajasthani Chari @ Fairmont ( Toyota Event)
Folk Dance Group Performance @ Fairmont ( Toyota Event)
Book Now !!! Rajasthani Dance Group For Wedding, Rajasthan Folk Dance Troupe, Rajasthani Folk Dancers, Famous Folk Dancers, Sufi Folk Singers, Rajasthani Langa Party, Rajasthani Artist Event Management, Rajasthan Folk Artists Group, Rajasthani Folk Music Group, Popular Rajasthani Folk Dances, Folk Dance Event Organizers, Rajasthani Folk Dances, Rajasthani Folk Event Artists, Folk Event Organizer, Rajasthani Event Groups, Rajasthani Event Troupes, Indian Tribal Dance Groups, Folk Dance Artists, Folk Artist Provider Company, Rajasthani Event Organiser Event Company in Jaipur, Sapera Dance group, Hire Snake Charmer Dance, Rajasthani Mahila Sangeet, Top Rated Rajasthani Band, Rajasthani Dance Organizer, Rajasthani Folk Music & Dance, Folk Music of Rajasthan, Banjara Dance Services, Rajasthan Traditional Dance Groups, Rajasthani Folk Dancer Groups in Delhi, Gurgaon, Noida, NCR, Rajasthani Theme Setup, Hire Marwadi Dance Program, Rajputi Dance group, Marwadi Music Group, Indian Folk Dance Videos, Gypsy Folk Dance Group, Rajasthani Tribal Dance Troupes, Marwadi Lok Nritya Kalakar, Kobra Gypsy Dance Group For Royal Wedding Events, Celebrity Rajasthani Singers, Rajasthani Folk Singers, Awardee Rajasthani Music Group, Rajasthani Folk Band For Dance & Music, Best Rajasthani Folk Dancer, Rajasthani Folk Art of Jaipur, RAJASTHAN. Call us and fix your event.
Summary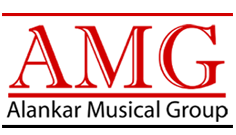 Service Type
Dance Group/Troupe For Wedding & Corporate Event
Provider Name
Alankar Musical Group
,
Jaipur
,
Rajasthan
,
Jaipur
-
302019
,
Telephone No.+91- 9782364323
Area
Description
Exploring Folk Group and Dance in Jaipur, Delhi NCR, Dubai, UAE, Germany, Anywhere Globally.